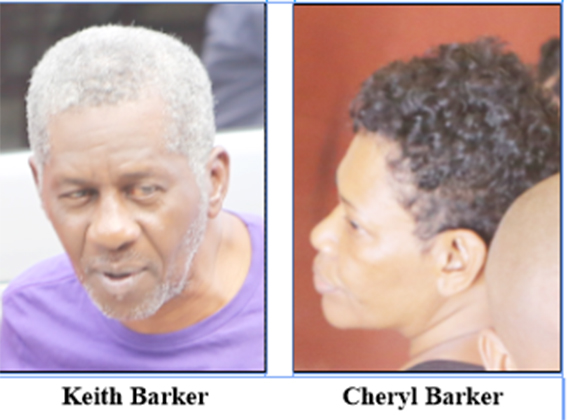 A husband and wife and their daughter-in-law were yesterday remanded to prison after being charged with the possession of 93.6 pounds of cannabis.
Keith Barker, 64, Cheryl Barker, 56 and Loretta Chisholm, 25, all of 2995 North Ruimveldt, were brought before Principal Magistrate Judy Latchman and read a joint charge.
The charge alleges that on September 21st, 2018, at Lot 2925 North Ruimveldt, they had 42.5 kg (equivalent to 93.6 pounds) of cannabis in their possession for trafficking.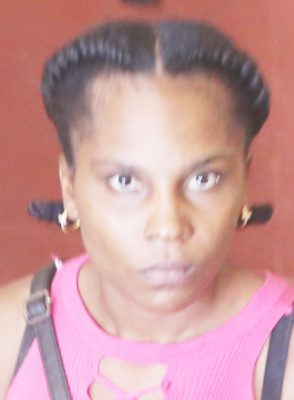 A separate charge was then read to Cheryl, who is accused of having 628 grammes of cannabis in her possession for trafficking.
A separate charge was also read to Chisholm, alleging that she had 1 kilogramme of cannabis in her possession for trafficking.
Not guilty pleas were entered by the defendants.
Attorney Dexter Todd, who represented the three accused, told the court that he was surprised at how the matter was handled by the police, while noting that there were special reasons for bail to be granted.
The attorney went on to state that a fourth person, Kester King, the husband of Chisholm and the son of the Barkers, was also arrested and is currently in custody. According to Todd, King, through his attorney, Clyde Forde, stated that he wanted to give a confession statement to the police, accepting ownership of the drugs. Todd argued that the police should have allowed the investigation to be completed properly before charging the three accused, whom he insisted were innocent.
Police Prosecutor Quinn Harris, however, objected to bail being granted to either of the accused, highlighting the quantity of the drugs found and the penalty it attracts.
The prosecutor then stated that on the day in question, ranks from the Police Narcotics Branch went to the defendant's home and a search of the bottom house revealed a plastic barrel containing a quantity of leaves, seeds and stems. A black bag was found in the barrel, among old curtains. When shown to Cheryl, the prosecutor stated, she said, "Is nah weed." When a search of the bag was conducted, a quantity of drugs was found.
Harris said another parcel of drugs was found in another black bag hidden in a grey haversack in the barrel. He said when it was shown to Chisholm, she began to cry but did not say anything.
Having heard from both the prosecutor and the defendant's attorney, the magistrate remanded the three accused to prison and adjourned the proceedings until October 1st.
Around the Web