Local firms Guysons Oil and Gas Services and Guysons Engineering, were recognised yesterday for having internationally approved quality management systems in place, positioning the companies to be competitive in seeking to service the oil and gas sector.
"Guysons Oil and Gas Services and Guysons Engineering have met the stringent ISO 9001:2015 certification requirements by the International Organization for Standardization (ISO)," Chief Executive Officer of the companies, Fizal Khan, said. With Guyana being a frontier oil and gas nation, there are no standards pertaining to the sector and, as a result, companies here are looking to implement those set by ISO even as the country looks to adopt and develop some of its own.
Facilitated by ExxonMobil's Centre for Local Business Development (CLBD), Khan told of the stringent guidelines that his company had to follow before getting the internationally recognised Quality Management Systems certification. It took several months and required an investment of about $10 million. 
"The achievement of meeting the ISO 9001:2015 certification requirements took approximately six months and required the expenditure of millions of dollars by Guysons, plus the investment of tireless efforts and sleepless nights in a race to meet the certification requirements in a timely manner to get optimal returns," a statement from the company said.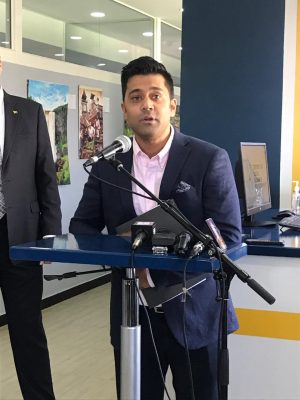 "In the opinion of the Guysons executives, meeting ISO requirements was an achievement well worth the investment of time, effort and funds because it has cemented the companies' standing as internationally approved suppliers of goods and services and also because this achievement occurred at an opportune time to show that Guyanese companies can meet international production and customer satisfaction standards and fulfill the local content obligations for the oil and gas industry," it added.
Khan also informed that he was upbeat about the company's investment as they were already seeing returns, with himself and other officials soon to travel to the United States, where they expect to seal a joint venture deal with "a major international oilfield company to support Tier 1 operators."
He is hoping that the newly acquired credentials and professional licence will attract other companies and thus "open unlimited opportunities for growth" of the company. Khan was reluctant to name the Houston-headquartered company he is scheduled to partner with until the finalisation of the partnership agreement. 
"For the first time, because of our quality management systems, we are tendering for internationally-based tenders so we are currently going through tenders for companies in Brazil and in Trinidad and Tobago. That wouldn't be possible if it wasn't for the ISO certification," he said. The company is also scouting procurement of goods and services contracts in neighbouring Suriname.
Further, he added, "We are also speaking to internationally-based investors and partners, again, who wanted to see the quality management systems in place at Guysons before they would consider taking discussions further so much so that myself and a group are flying out to Houston, Texas at the end of the this month for a fourth meeting with a major oilfield company who are very interested to move their regional headquarters to Guyana and we hope that Guysons would be that hub for them."
The Guyson's Group CEO's belief that the certification puts holders' one step ahead of those competitors without the certification, was reflected in comments by ExxonMobil's Operations Manager, Mike Ryan, who explained that his company seeks strict standards and safety requirements for all its works.
"ExxonMobil and others in the oil and gas industry recognise this standard as somebody that we can work with, that can deliver on commitments. That's important to us. It is a demonstration of how they can work and how they collaborate with industry. It provides better internal management, increases efficiency and effectiveness of the processes, it improves customer retention and acquisition and it provides consistent outcomes that are measured and monitored," Ryan said.
The CLBD's Project Director, Patrick Henry, shared that four other companies have signed up for certification. And with growing local interest in the oil and gas products and services field, those numbers are expected to climb.
"Those companies will over the next few months, some of them will be going forward to their audit stage so that's started and then we have a list of other companies that are interested so we are just working with the industry to figure out how to sequence those in a sense of trying to get the companies that are necessarily needed, quickly into the process to try to get them in as quickly as possible," Henry said.
Guyson's Engineering, which is located in West Ruimveldt Georgetown, was established about 32 years ago and offers a large and diverse range of products and services including the rewiring of motors, rebuilding of small motor cycle engines, regrinding of crankshafts, resurfacing of bore and sleeve blocks, general fabrication and the building of spare parts, among others.
That company will offer complementary support to Guysons Oil and Gas which was formed "specifically to support Guyana's oil and gas industry." According to the company, among the services provided are freight forwarding, customs brokerage, warehousing facilities, bunkering services, ship chandlery and inland transport.
Around the Web