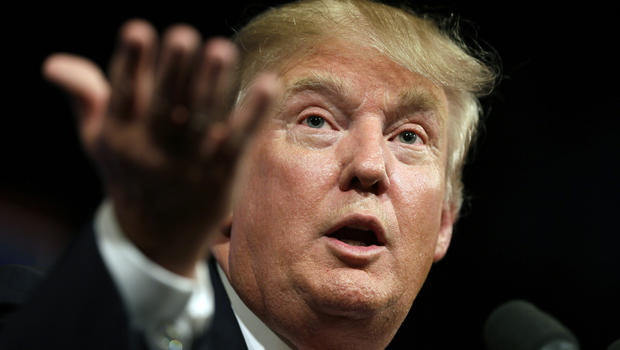 The Caribbean Community (Caricom) yesterday condemned United States President Donald Trump's disparagement of Haitian immigrants and his reported description of African nations as "shithole countries," while saying that the insult to the character of the countries and their citizens is totally unacceptable.
"Caricom condemns in the strongest terms, the unenlightened views reportedly expressed," the regional body said in a statement, while noting that it was "deeply disturbed" by reports about the use of derogatory and repulsive language by Trump in respect of Haiti and other developing countries.
Trump reportedly made the remarks at a White House meeting on immigration last Thursday, although he has since denied using such derogatory language.
Caricom said it was also concerned over a pattern of denigrating Haiti and its citizens in what it said seems to be a concerted attempt to perpetuate a negative narrative of the country. "We are especially saddened that such narrative emerged around the time of the anniversary of the devastating 2010 earthquake which took so many lives of citizens in that country," it added.
Caricom, which expressed full support for the statement of the Government of the Republic of Haiti in reaction to Trump's comment, also highlighted the fact that Haiti is the second oldest democracy in the Western Hemisphere after the United States and that Haitians continue to contribute significantly in many spheres to the global community and particularly to the United States of America.
"Caricom therefore views this insult to the character of the countries named and their citizens as totally unacceptable," it added.
The Haitian government on Friday denounced what it dubbed a "racist" view of Haitian immigrants and people from African countries.
"The Haitian government condemns in the strongest terms these abhorrent and obnoxious remarks which, if proven, reflect a totally erroneous and racist view of the Haitian community and its contribution to the United States," it said.
It further noted that the relationship between the two countries has been strengthened by the fact that "millions of sons and daughters of Haiti have contributed and will continue to contribute to the prosperity and greatness" of America.
Haitian soldiers, it pointed out, fought on the American side against the British in the Revolutionary War and in the War of 1812.
According to a Reuters report, the embattled US President said on Friday that he merely used "tough" language when discussing a new immigration bill with a group of US senators. He added that the bill was a step backwards because it would force the United States "to take large numbers of people from high crime countries which are doing badly."
However, after the meeting it was reported that he had questioned why the United States would want to have immigrants from Haiti and African nations. He reportedly said, "Why do we want all these people from Africa here? They're shithole countries … We should have more people from Norway."
Trump's reported remarks has resulted in wide condemnation and him being labelled racist by many African countries and international rights organisations.
Comments

A young mother of two was yesterday morning stabbed to death at Belmont, Mahaica, East Coast Demerara, by her estranged husband, who later ingested a poisonous substance and succumbed.

With PPP/C parliamentarians filing private criminal charges against two government ministers, Opposition Leader Bharrat Jagdeo yesterday warned that it was just the beginning and also dared the APNU+AFC administration to bring criminal charges against him for his actions while he served as president.

Oldendorff Carriers, the German-based transshipment company used by Rusal for exporting bauxite from Guyana, has announced that it is "winding up" its operations here due to United States sanctions against the Russian aluminium producer.
The Ministry of Public Infrastructure (MPI) yesterday announced that refunding of passengers who were left in the lurch by Dynamic International Airways will begin on May 2nd.