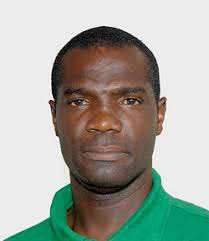 Former West Indies fast bowler Reon King, Bharat Mangru and Winston Smith are among the 25 coaches from the Caribbean who completed the recent Cricket West Indies (CWI) Level Three certification coaching course.
The Level Three course is a collaboration between CWI and the England and Wales Cricket Board (ECB).
"The Level Three course is an important part of the current CWI Coaching pathway which starts from the Foundation Course and incorporates Levels One and Two and now includes Level Three. We are keen on ensuring all our franchises have the benefit of coaches prepared at the elite level," stated Director of Cricket and former West Indies player Jimmy Adams.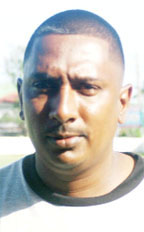 The eight-day course, focused on preparing coaches to work with elite players and teams. "With the Level Three certification, coaches are better equipped to lead their national teams and the training and experience should provide the tools necessary for more one on one coaching, while allowing them to better prepare elite players," said Adams.
"Producing world-class players and winning teams is our number one objective within CWI's new five-year strategic plan. There is a proven direct correlation between high-level coaching standards and good players and ultimately, winning teams," emphasised Adams.
"And by collaborating with the ECB, this is a great demonstration of how partnerships can help CWI pool resources to increase investment in our great game."
Among those completing the course were former West Indies fast bowling great, Sir Curtly Ambrose and former Test players, Pedro Collins, Stuart Williams and Ryan Hinds.      The Level Three certified coaches are Vinood Maharaj, Terrance Corke, Brendon Ramjal, Robert Turner, Brian Browne, Zubin Surkari, Stuart Williams, Kulbir Jaswal, Raphael Croney, David Bernard, Keith Charlery, Andrew Richardson, Cleton Burnett, Curtly Ambrose, Calvin Waldron, Ryan Hinds, Clay Smith, Pedro Collins, Reon King, Ricky Clarke, Winston Smith, Dave Marshall, Bharat Mangru, Errol Barrow and Richard Clarke.
Around the Web