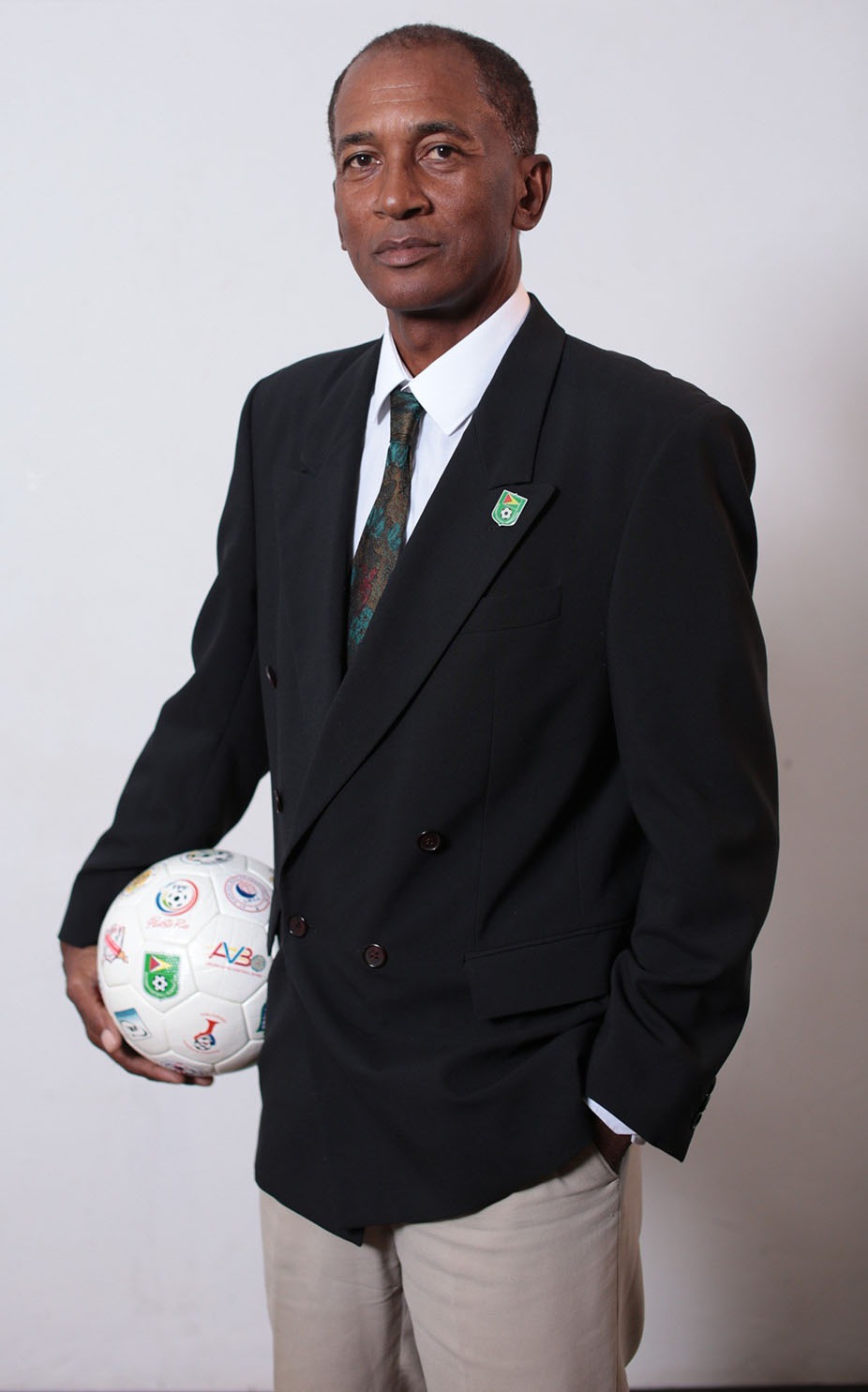 Keith O'Jeer, Guyana Football Federation (GFF) Executive Committee Member and Berbice Football Association (GFA) President, has been suspended by the federation for "inappropriate behaviour".
This was revealed yesterday by GFF President Wayne Forde during a brief comment to Stabroek Sport.
He disclosed, "The Executive Committee took a decision to suspend Mr. O'Jeer after receiving a report that he had behaved inappropriately. An independent investigation was launched and is ongoing at this time. I cannot comment any further at this time."
Forde did not reveal a timeline for the conclusion of the independent investigation nor the individuals that will be supervising the process. Stabroek Sport attempted to contact O'Jeer for a comment but was unsuccessful.
The incident in question was brought to light by a prominent member of the football fraternity.
The sources further said, "O'Jeer's (behaviour) was brought to the attention of the GFF. He was questioned about the matter by members of the executive and subsequently disciplined because of the nature of his interactions. It remains to be seen whether a commission of inquiry will be launched into the matter."
This is the second incident of a senior GFF official being accused of inappropriate behaviour.
On February 2nd 2018, 17 male and female referees signed a three-page letter, calling for the removal of GFF Head of Referee Department Stanley Lancaster, citing unprofessionalism and incompetence amongst other issues.
At the moment, a Commission of Inquiry is underway into this matter.
Around the Web