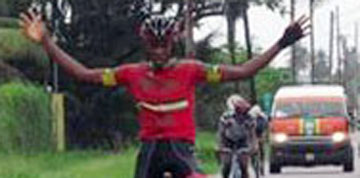 Cycling action returns to the National Park tomorrow with the Eighth Annual Powerade 11-race programme.
Scheduled for the customary 09:00hrs start, the Hassan Mohamed organized fixture is geared towards attracting riders of all ages. However, the feature 35-lap Invitational will see the nation's premier wheelsmen like Jamal John, Curtis Dey, Paul DeNobrega, Ajay Gopilall, Alonzo Ambrose and seasoned veteran, Paul Choo-We-Nam battling for the spoils.
Along with Hamzah Eastman, who is currently campaigning on the US circuit, the aforementioned have been this season's best cyclists. They finished in the top six in last weekend's three stage fixture, as they have done in many other events since the calendar flipped to 2018.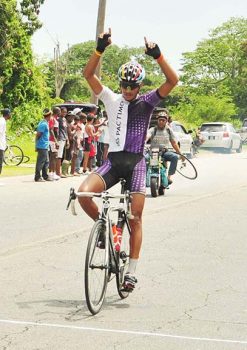 Junior Niles, Christopher Griffith and Romello Crawford could also be in the mix for a spot on the podium.
Warren '40' McKay, took the top honours last year in one hour, 21 minutes and 45 seconds. With the lineup that's scheduled to mount their bikes, he will be hard pressed to repeat.
Other categories scheduled to be contested are the 12 to 14 years boys and girls (3 laps), veterans under-50 years (5 laps), veterans over-50 years (5 laps), veterans over-60 years (5 laps), juveniles (10 laps), mountain bike (5 laps), BMX boys open (3 laps), BMX boys 12 to 14 years (3 laps), BMX boys 9 to 12 years (3 laps) and BMX boys 6 to 9 years (3 laps).
Other category winners for 2017 included: Nigel Duguid (Juveniles), Kennard Lovell (Veteran) and David Hinds (12-14 Boys and Girls).
Representatives of Banks DIH Limited, the distributors of Powerade will be on hand to distribute the prizes to the top participants. (Emmerson Campbell)
Around the Web