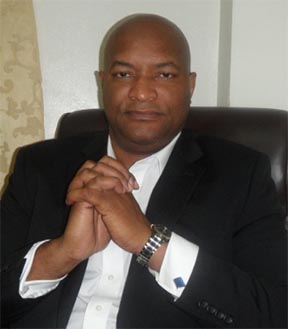 The Guyana Amateur Basketball Federation (GABF) finalized their 12 member men's team for the Caribbean Basketball Confederation (CBC) Championships in Suriname from tomorrow until  June 30th.
The team which is coached by Junior Hercules, features Stanton Rose (Captain), Harold Adams, Orland Glasgow, Shane Webster, Ray Victor, Anthony Moe, Travis Burnett, Felix Hamilton, Travis Belgrave, Denzel Devonish, Timothy Thompson and Kevon Wiggins.
On the management side, Dennis Clarke will serve as the Assistant Coach, while Nigel Hinds will act as the Manager.
They will depart local shores tomorrow [Friday] and will open their group-A campaign on Sunday 24th against Grenada.
The other members of group-A are Suriname, St Lucia and St Vincent and the Grenadines. On the other hand, Group-B comprises Barbados, Bermuda, Antigua & Barbuda, Haiti and Montserrat.
According to a release from the GABF, "The team will be led by Guyana's youngest ever National Captain, eighteen-year-old basketball prodigy Stanton Rose; and includes five overseas based players, comprising: two Professional players – Anthony Moe based in the USA and Felix Hamilton based in Antigua, two former USA College players: Ray Victor and Denzel Devonish; along with Berbice born seventeen-year-old Kevon Wiggins, the youngest player in team."
Around the Web