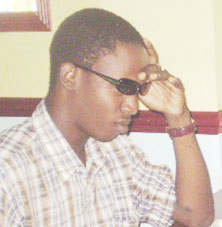 National chess champion Wendell Meusa Chess will be staging a Summer Camp from today until August 3 at the American University for Peace Studies, at Lot 135 Sheriff & Fourth Street, Campbellville.
According to a release, players will be introduced to the ancient game through teachings of the history of chess, the board and its pieces, algebraic notation (chess language) and the basic principles of play.
Tactics, strategies, middle game planning and endgame techniques will be taught to established and aspiring chess players.
Intensive training sessions will be offered to help deepen the understanding of the game and sessions will build on game skills and techniques thus covering a more advanced idea.
Advanced courses will see instructors providing daily lessons, puzzles, and play to help guide students through each session. The camp will provide opportunities to practice these skills in a variety of activities and workshops with classmates under the observation of our Chess Instructors.
Participants will be training from the FIDE TRG 2018 Syllabus and Russia Training Manual.
The Wendell Meusa Chess Foundation is an educational organization committed to the promotion and development of chess in Guyana, aiming ultimately to make chess an integral part of our every life, the release stated.
The sport of chess is known as valuable enhancement educational sport that helps teach young mind important lessons such as problem solving, critical thinking, planning, assessing, calculating, management, psychology, emotional intelligence, sportsmanship, patience and goal setting and is fun.
A limited number of kids under the age of 10 years old will be given a free beginners course during the camp.
Interesting persons can call 231 -1284 or 664 – 0124 for more information. Registration forms can be uplifted from the American University of Peace Studies, Oasis Cafe and The National Sports Commission.
Around the Web