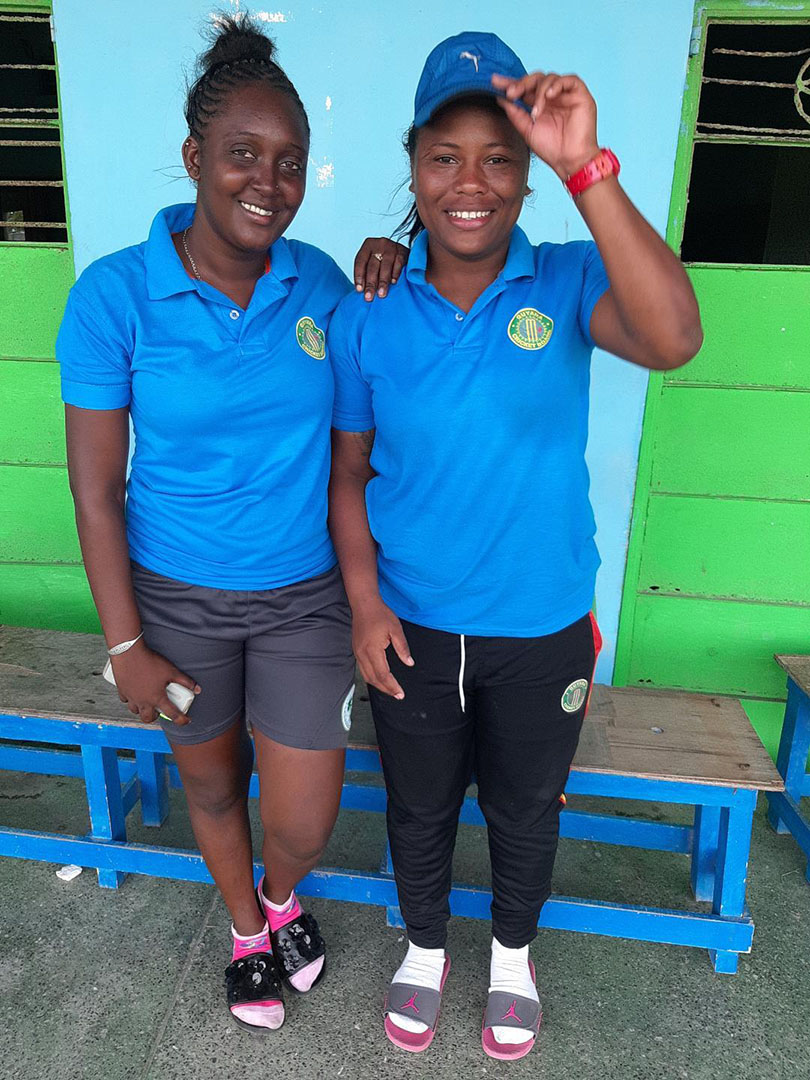 After becoming the first two ladies to score centuries in the same innings in a Guyana Cricket Board 50-overs Senior Female Inter-County match, Demerara's Akaze Thompson and Temica Wilson believe it was a dream come true for the two friends.
Thompson, 26, and Wilson, 23, stroked 164 not out and 105 respectively against Essequibo last weekend in a record tumbling match.
Speaking on the innings, Thompson said, "at first I knew I was struggling a bit but I kept saying I got to bat through, I got to bat through and this got to be my first century, I was excited especially batting with Temica and I knew once I was batting with her runs would come."
Wilson was also ecstatic to score a century on debut relating to this publication, "it was nice batting with her [Thompson] today, it's always a good partnership between us, she came out and told me we could make a nice three-something and she said with my pace is like a 400 and we were going for it, I made my 105 and that was it."
But the unusual event began in a peculiar way as Wilson jovially recalled how she got onto the field on Sunday despite having seven stitches to her foot.
"Akaze asked me to play, I went to watch them train last Thursday and she asked me to come and play because they were short and I was injured at work and I told her if it could go in a boots I will come so I went home and make up my mind, push my foot in the boots and it didn't really pain so I came out and play," Wilson said.
But this was not the first time the pair had batted together, having been involved with softball for over a decade.
The pair both represent 4R lioness with Wilson being the senior of the two in the side. She stated "Akaze wasn't on our team but now she is playing with us and sometimes in softball our partnership is just like this but I knew Akaze from Wind-ball and we weren't friends until I started playing softball when I was about nine years old."
Thompson, who has been playing for Guyana since 2011 reflected on the first time she saw Wilson bat, cheerfully remembering "when we first became friends, I saw her batting and I was like this girl crazy, lashing everything all over the place and since then I introduced myself and then the rest was history."
She went on to add "batting with Temica in softball, we always have good partnerships and she has very good shots and I know she could take that into hard ball and at practice I said you should come and play hardball and she agreed.
In aspirations of representing Guyana together, Thompson said "I think it would be good if we could bat together for Guyana, for the last few years our batting has been lacking, our bowling is our strong area and having an all-rounder like her would be great because she can hit the ball hard especially in the T20."
Around the Web