-focus on boosting midwifery services
Minister Dr Bheri Ramsaran says government is investing $700M in training for health care professionals.
He was speaking at the opening of the Midwifery Nurses Association.
According to a Govern-ment Information Agency (GINA) press release 1000 nurses and nine new categories of workers are expected to benefit from this allocation. Ramsaran told the nurses the investment is a realisation of government's commitment to safe motherhood.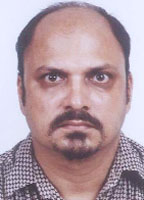 Guyana is a signatory to the United Nations Millen-nium Development Goals which has 2015 set for the achievement of eight objectives including the reduction of maternal and child mortality. The Goals' two indicators are to reduce by three quarters the maternal mortality ratio and by two-thirds the mortality ratio of children under five years. The Association was launched under the theme 'World Needs Midwives Now More Than Ever.' It aims to strengthen the capacity of the midwifery services and maternal and child health care through supporting measures to improve the standards of practice, education, regulation and personal development of midwives in the country.
In her address, United Nations Population Fund (UNFPA) Assistant Representative Patrice La Fleur said midwifery skill forms the basis of comprehensive skill care and essential midwifery competency which encompass family planning, safe abortion and emergency care for all women and infants with life threatening complications. La Fleur told nurses that midwives not only provide ante-natal, intra-partum and post-partum care, but their competencies also include delivery of essential sexual and reproductive health services at the primary health care level. "As midwives you provide comprehensive maternal and newborn care, midwifery is actually the only health care profession where training has a fundamental focus on both the care of the mother and her newborn," she said.
La Fleur told the gathering that the UNFPA is happy with the launch of the Association and it looks forward to advocacy and aggressive programming to ensure that midwives are recognized. "I want to applaud you and encourage our midwives to see yourselves as important because you are sometimes the first to see the birth of that newborn and so you are special in many ways….I encourage you to be the best midwives that you can," La Fleur urged.
Meanwhile, Director Maternal and Child Health, Ministry of Health, Dr Janice Woolford said maternal and infant mortality rates are declining and Guyana has one of the highest rates of reduction in the Caribbean. "Midwives are the forerunners of our primary health care system, health care delivery could only be possible through the commitment and hard work of the midwives and other health care workers at the primary level in the health centre and also at the secondary level at the hospital," she said.
Woolford said the ministry continues to strive to ensure that the country is on track to meet the targets set forth in the 2015 Millennium Development Goals. She said since the introduction of the obstetric emergency training programme over 200 health workers including midwives and doctors in emergency obstetric have been trained. "We have also had safe motherhood training which starts from pre-conception to the post natal care and the alarm training which was being enhanced for safe motherhood training at the primary health care level," she added.
It was also noted that the symposium will seek to mobilize midwives to take action to improve maternal and child health care in the country, increase knowledge on issues relating to maternal and child health and raise awareness on the importance of midwives and their roles in improving maternal health.
Comments

LIMA, (Reuters) – Pope Francis wrapped up his trip to Chile and Peru today by warning that Latin America was in a deep crisis from corruption, with politics in most countries "more sick than well." Speaking in improvised remarks to bishops, he mentioned the scandal involving construction company Odebrecht, which has admitted to paying billions in bribes, as an example of greed run amok across the continent of his birth.

SYDNEY,  (Reuters) – England's Jos Buttler struck a belligerent unbeaten 100 to set up a 16-run win over Australia in the third one-day international on Sunday, as the touring side took an unassailable 3-0 lead in the five-match series.

The Public Procurement Commission (PPC) hopes that by the end of this year debarment legislation would be in place as it will soon begin meeting with stakeholders on a draft.

A bill to provide a legal framework for the protection of witnesses was passed without amendment by the National Assembly on Friday evening despite arguments by the parliamentary opposition that it failed to take into account modern challenges.

The ownership of over $7 million in local and foreign currencies and several vehicles that were all seized during a raid by the Customs Anti-Narcotics Unit (CANU) at Soesdyke, East Bank Demerara on Friday has raised questions and a separate probe is expected to be launched.