Murdered Sophia mechanic Marlon 'Junior' Welcome was shot to the head, Crime Chief Seelall Persaud revealed yesterday.
Welcome, 33, of 195 A Field Sophia, was pronounced dead on arrival at the Woodlands Hospital last Friday morning, where he was taken for treatment for an injury to the head he was believed to have sustained during a scuffle with a burglar.
Police had said Welcome was found by his wife with injuries to his head, but Persaud said yesterday that a post-mortem examination conducted on his remains revealed that he died from shock and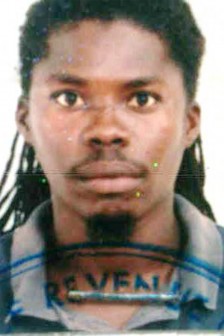 haemorrhage due to gunshot wound to the head. According to him, police were told that Welcome was in the house with his niece, Enkeni Towana Isaacs, and they heard a noise, which he went out to investigate. He added that the niece said that after her uncle went out to investigate, she heard an explosion and saw a man running through the back door. She was detained, interrogated and released after background checks were made.
Welcome's assailant was believed to have gained entry into the house through a kitchen window from which the louvre panes were removed.
Around the Web