The 28th edition of the Guyana Fight Night ProAm card which was scheduled to box off at the Sophia Exhibition Centre on May 31 has been postponed.
After announcing that the card will be staged at the Sophia Exhibition Complex because of the unavailability of the Cliff Anderson Sports Hall (CASH), the executives of the Guyana Boxing Board of Control (GBBC) have now decided against using the complex.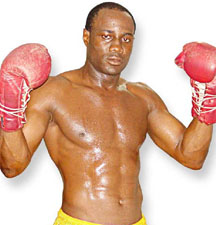 "The board has opted not to use the Sophia Complex fearing the lack of attendance," stated president of the GBBC, Peter Abdool yesterday.
"The venue is kind of remote and the board felt it was better to wait until the Sports Hall is renovated next month," he added.
According to the GBBC, the card will be staged at the CASH sometime in late June when renovations to the venue are completed.
As a result of the postponement, the eight-round return matchup between Guyana's heavyweight champion, Kurt Bess and Barbados' knockout specialist, Shawn 'The Sniper' Cox (17-1, 16 KOs) will not be part of next month's card because of obligations to the contract of Cox's next bout.
The 38-year old south paw 'Sniper' is scheduled to face South African, Danie Venter (15-6, 11 KOs) for the vacant Commonwealth cruiserweight title in South Africa in July.
One clause in Cox's contract states that he cannot face any opponents eight weeks prior to his July ring date.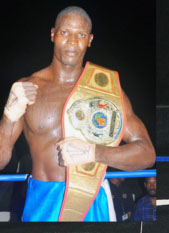 Meanwhile, Abdool noted that other bouts will go ahead as planned as "they are young fighters on the card and it is a perfect fight night to give the young boxers some exposure".
The card will feature debutants Romeo Norville and Laured 'Nightmare' Stewart. Norville will face Eversley Brown in a four-round middleweight contest while Stewart will take on Anson Green in a welterweight match up which is also scheduled for four rounds.
Jermaine King will also make his return to the ring; he will face the hard hitting Berbician, Derek Richmond in a four-round junior middleweight bout.
The card is scheduled to be headlined by Trinidad and Tobago based Guyanese, Dexter Gonzales (5-1, 2, 2 KOs) and Barbadian based Revlon Lake (6-8, 2, 1 KO).
Gonzales and Lake will be fighting for the local junior lightweight title. Lake, the former national lightweight champion is on a three-fight losing streak while Gonzales has not fought since 2009.
Both boxers will be looking to resuscitate their respective careers.
Around the Web