Construction worker Floyd Archer was yesterday granted a $500,000 bail release after being charged with causing the death of a close friend he was transporting in his car.
Archer, 39, of 209 Yarrowkabra, Soesdyke/ Linden Highway, appeared at the Georgetown Magistrates' Courts charged with causing the death of Jasmine Norton by dangerous driving.
The charge against him states that on February 16, along the Soesdyke/Linden Highway, he drove PPP 9053 in a manner dangerous to the public, thereby causing the death of Norton.
Archer denied the charge when it was read to him by Magistrate Ann McLennan before whom he appeared.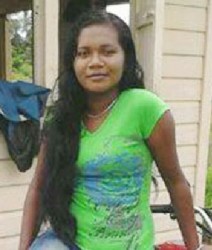 His attorney, Mark Conway, said that Archer was returning from Linden driving along the highway when he was suddenly blinded by the high beam lights of a vehicle approaching from the opposite direction. The attorney said that as a result, his client collided with a parked truck, which was transporting logs. He said that the truck had been involved in an earlier accident and that at the time his client collided with the vehicle there were some cones at the scene but they were covered with bags, thus hindering proper reflection in the area. The lawyer further said that there were no tail lights on the logs which projected from the truck either and "as an unfortunate result, the log hit his vehicle and killed the passenger."
In a bail application, Conway said that the deceased was a close friend of Archer and that he has suffered both emotionally and financially as a result of the accident.
Prosecutor Deneaswar Maindranauth had no objections to bail but requested that it be in a substantial sum to ensure that Archer returns to court to stand trial.
Maindranauth also requested that Archer lodge all travel documents with the police and report to the officer in charge at the Timehri Police Station every Friday at 9am.
After hearing the case, the magistrate informed Archer that he would be admitted to bail, with conditions requested by the prosecution attached.
The case will be called again on October 21.
Norton, 21, was a supervisor at the Kuru Kuru Training College.
Reports are that she had just left her workplace, where she lived as well, when the car in which she was travelling collided with a parked truck on the road. This newspaper was made to understand that the truck had broken down and had no tail lights on.
Around the Web