Oscar Payne, head coach of defending Courts Pee Wee Football Champions St. Angela's said, he is extremely confident the team will retain their title when they face-off with neighbours St. Agnes in the finale tomorrow.
The holders sealed their second consecutive finals appearance after defeating 2013 champ St. Pius 1-0 in the semi-final round, in the process sealing a showdown with the Church Road unit at the Thirst Park ground.
Payne, following the conclusion of the final training session in the school's compound said, "I am very confident that we will remain number one. Why is that, because we have good players and have a good team. Our players play to a system and don't try to prove any point."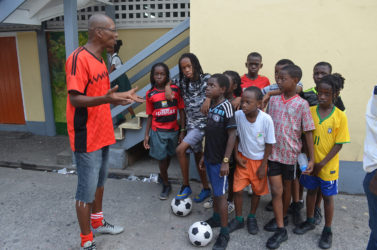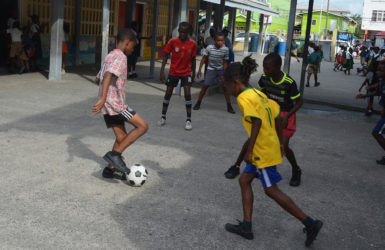 The Thomas Street unit are unbeaten in the event, and has secured impressive wins over the likes of seasoned campaigners Tucville Primary and North Georgetown.
They are yet to concede a goal, a record that dates back to 2015. According to Payne, while he expects a physical matchup owing to proximity of the schools, his charges possess the skill to be successful.
Asked about the quality of their preparation, he declared the team has been applying the finishing touches on their game plan, revealing that the sessions have been tailored around transitioning between attack and defense.
Around the Web