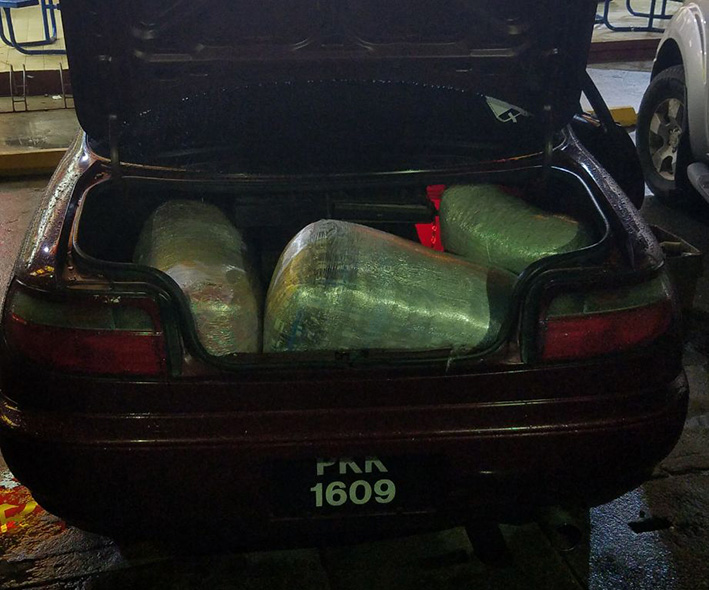 A charge is expected to be laid this week against a man linked to the recent discovery of 150 pounds of marijuana, which were found two weeks ago in a car abandoned in front of the Royal Castle outlet on Sheriff Street, George-town.
The man, who was arrested last Thursday in Berbice, has admitted to playing a part in the trafficking of the narcotics, according to a reliable source at the Customs Anti-Narcotic Unit (CANU).
The source told Sunday Stabroek that the police in Berbice, acting on information, arrested the man, who was wanted by CANU for questioning, and handed him over to investigators.
He is expected to be charged early this week.
On April 15th, CANU ranks on an operation unearthed several packages of compressed marijuana, which were sealed in plastic wrap, in the back seat and trunk of the car, PKK 1609. The driver of the car, who purportedly abandoned the vehicle after suspecting that he was under surveillance, subsequently turned himself over to law enforcers in the company of his attorney. He was questioned by ranks and later released.
Around the Web