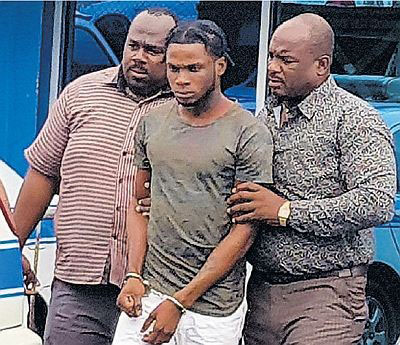 (Trinidad Guardian) A 20-year-old Tobago man appeared in the Scarbo-rough Magistrates court on Monday charged with the murder 15- year-old national footballer Abiela Adams.
Adams was found with her throat slit, in a pile of garbage at the side of the roadway at Solenn Lane, Fidelis Heights North in Courland on February 12, 2017.
The accused, Kareem Phillip, of Freedom Street, Plymouth appeared before Magistrate Brian Debideen in the Scarborough Second Court.
Following a year-long investigation by Tobago Homicide police officers, the Director of Public Prosecutions Roger Gaspard gave the go ahead for the charge of murder to be laid on Phillip.
During the early stages of the inquiry, Phillip was detained for questioning, but was later released.
Phillip was Adams' boyfriend. It is alleged that she left home in the company of Phillip, who was 19 at the time, but never returned.
Police were told that Adams was dropped her off at a shop near her home around 8 pm the night before.
A relative, who had been searching for the missing teen, stumbled on the body.
Adams, who represented the country on the under-15 T&T National Team, was Tobago's fourth murder for 2017.
Around the Web